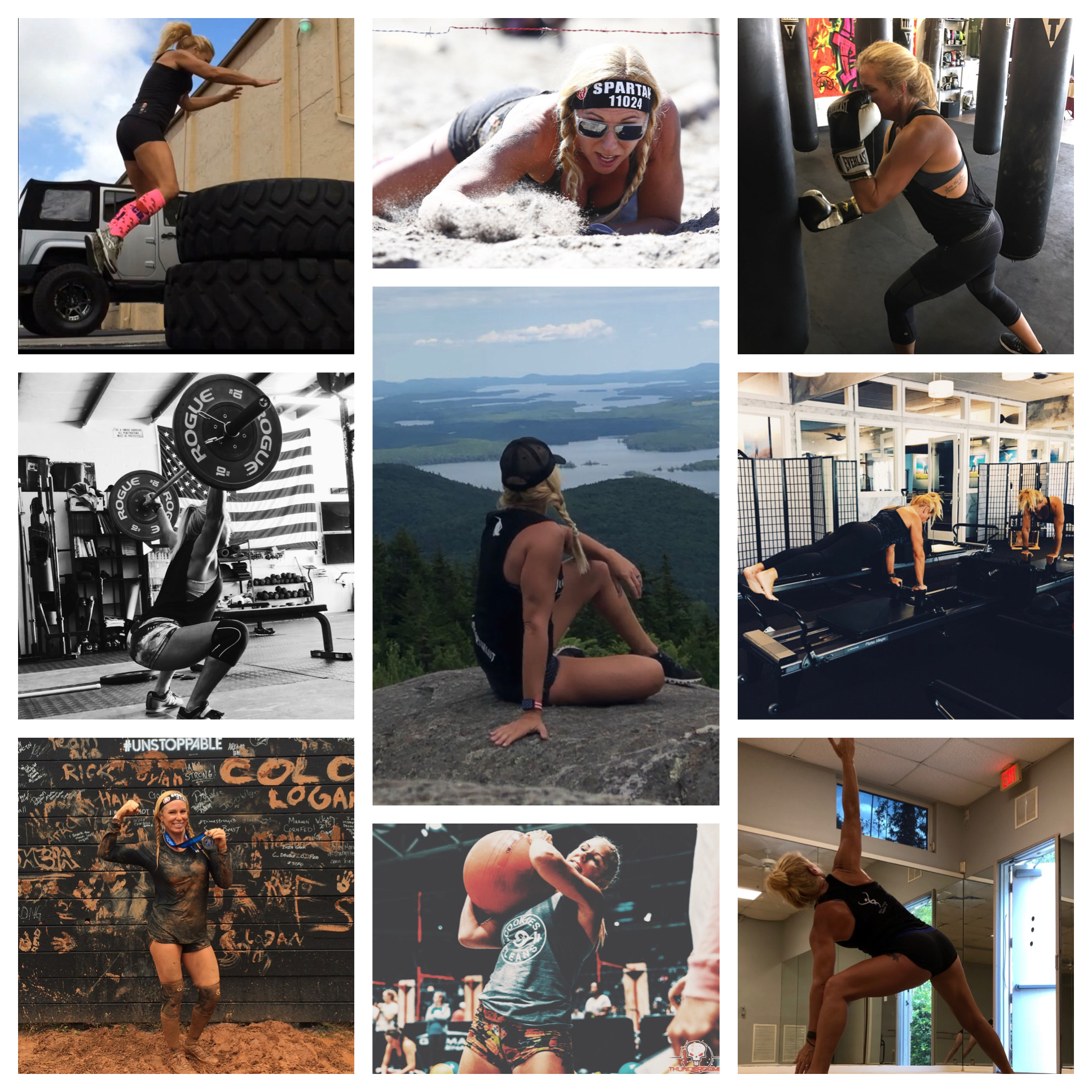 You look great! Good for you, because you work so hard…This is something I feel like I hear over and over again from people, but I don't get it. I mean I get that they're being nice and giving a compliment, but I guess what I struggle with is the "work so hard" part. I'm not doing all the active things I do to look good. I'm doing them because they're FUN! If you change your approach to fitness and look at it as something you "get to do" instead of a chore everything else will fall into place.
There are countless physical activities and sports to choose from if you want to get moving! Some are even free or very low cost, like running and hiking for instance. A couple of years ago I did what I called the #fit12journey. Each month throughout the year I tried a different type of fitness in Naples, FL. The idea behind it was to encourage people to get off the couch, step out of their comfort zone, and try something new. In the process I learned a lot about myself too! Like in some weird twisted way (twisted-yoga poses lol) I enjoy hot yoga, that boxing is a great way to get out your aggression, and that I really, really enjoy a challenge, hence Olympic Lifting. By putting yourself out there and trying different things you'll figure out YOUR passion and it doesn't have to be any one thing. You may discover several activities/classes/sports that interest you. The idea is that you'll be active and improving your overall well-being while doing something you enjoy!
How many times have you said, I need to start exercising. My guess is that most everyone has said this on numerous occasions, but unfortunately never followed through with it. Whether it's a lack of enthusiasm, not enough time or money, not knowing where to go or how to begin, or the one that I've heard often, the need to get in shape before they go to a gym. The sentence in itself sounds depressing, "I need to start exercising". Change the approach and mindset to "I get to exercise!" I know it sounds over simplified but, ATTITUDE is EVERYTHING and you truly are lucky you're alive and have the ability to move your body! I swear the more you exercise, the MORE energy you'll have! You've heard that before, but it's one hundred percent true! #fact
As far as the time and money issue, you're out of luck when it comes to excuses. If you don't make the time and get in shape now, it will cost you a hell of a lot more money and time later when you get sick from being unhealthy and sedentary. I cannot think of anything better than investing in yourself! You get one body so treat it like a temple!
Now when it comes what to do, here's some ideas. I reviewed all of these locally in Naples, FL, however I'm sure they're available most places. (Reviews under Polka Dots & PRs on Lola Gams.com)
– Bikram (hot) yoga –  Hot Yoga Naples
– F45 Training – F45 Naples
– Weightlifting – Blaze Barbell
– Yoga
– HIIT – Six4Three HIIT Room
– Aerial yoga
– Barre classes – The Sand Barre
– Power Plate –  bvivibrant
– Pilates – Barre Fusion
– Bootcamp classes –  Burn Bootcamp
– Boxing –  Title Boxing
– CrossFit – CrossFit Blaze
– GORUCK – GORUCK
Honestly, I need to write about a few more activities I enjoy, one being Spartan Racing and another being hiking for sure! Coming soon…:) Seriously though, what are you waiting for?!? Everyone starts somewhere and everyone was a beginner at one point. I love the quote, "No matter how slow you go, you're still lapping everybody on the couch". True story! So if you find your passion, everything else like feeling good, having more energy, being happier and looking good are all icing on the cake…a healthy cake of course 🙂 #moveyourbody