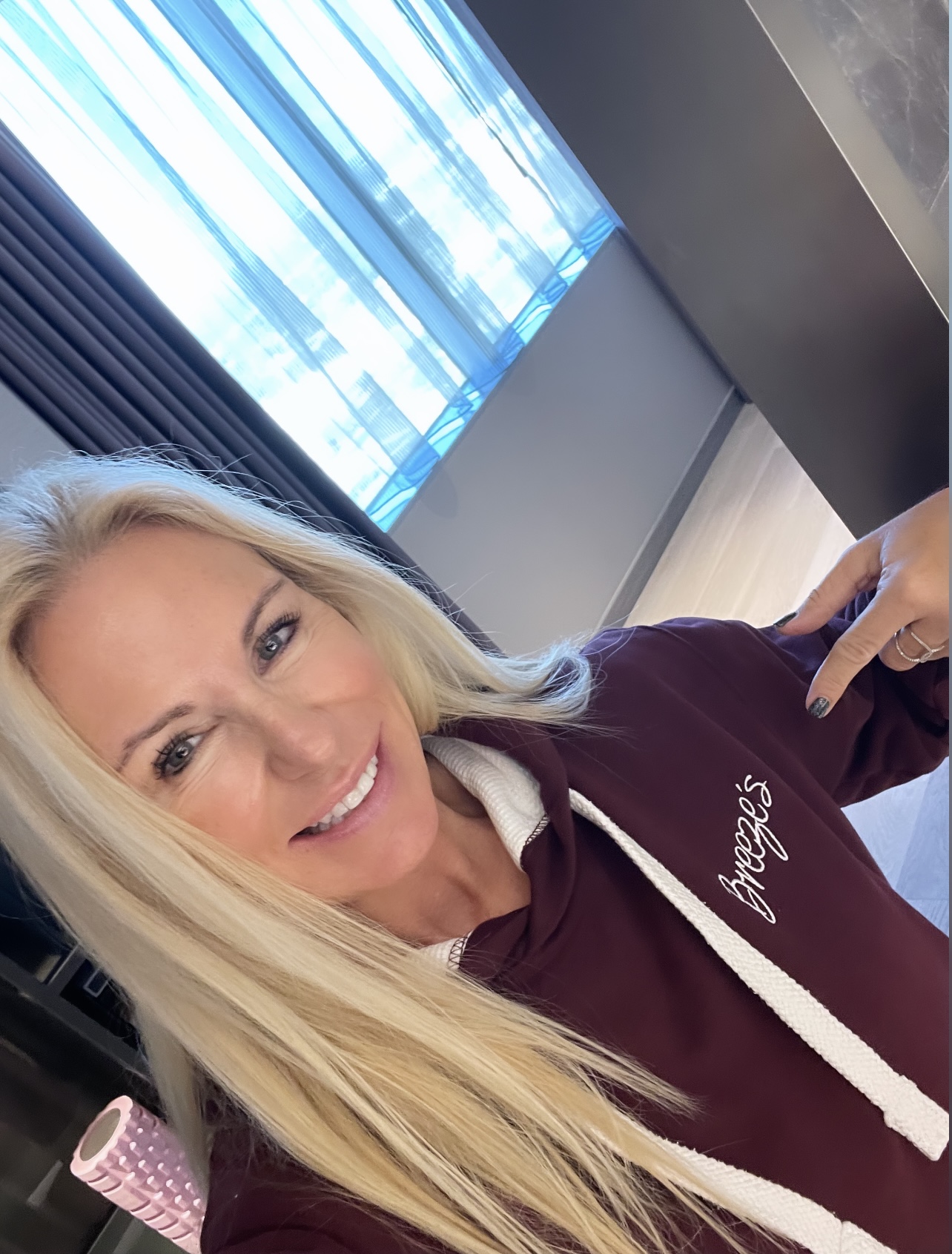 Every cloud has a silver lining, that bright outline along the edge of the cloud. I believe these silver linings can be found in life as well. There are always signs of hope or positive aspects that can be found in otherwise negative situations. The following is a perfect example of this. 🙂
My involvement with Olympic weightlifting began the end of 2018 at my CrossFit gym in Naples, FL, CrossFit Blaze.  After a month of following the gym owners programming I competed in their annual USAW sanctioned meet and amazingly enough qualified for Masters Nationals that spring. (For more on this check out my blog "The Road to Nationals") My Instagram feed started to change when my focus shifted to Olympic lifting as I was attempting to learn all that I could about the sport. One of the accounts I discovered was that of Michaela Breeze. She had great content with short videos and easy to follow tips. (and a really cool British accent!)
Michaela Breeze has a long list of achievements in weightlifting. She not only medaled in multiple Commonwealth Games, but in 2006 she was the Games Champion winning Wales' first Gold in any sport with her series of record breaking lifts! She's also a 2x Olympian competing in Athens and Beijing. Coach Michaela had a dream of opening her own gym one day and that's exactly what she did in 2012 when  Breeze's Gym Ltd.  came to fruition! I thought it would be so amazing to be coached by her and attend one of her lifting seminars at her gym in the UK..someday maybe.
Throughout 2019 I continued lifting sprinkled with a couple of Spartan Races. Fast forward to 2020 and the virus. It was at the time of those early lockdowns when I was scrolling through Instagram one day and saw that Coach Michaela was offering zoom coaching. What?!?!?!? No WAY?!?!?!? I literally jumped at the chance and signed up immediately for the 6 group sessions, maybe too hastily as I didn't consider the time change from across the pond to Florida! Oh well, so I woke up at 4am EST in the US to be ready to go for the 5am sessions. I was just beyond thrilled for this opportunity!
Coach Michaela stated that not only was no experience needed, but no equipment was needed either. Even if you didn't have a PVC pipe you could use a broomstick for the sessions, which is exactly what some did too! There were 15 of us from all corners of the earth. Some lifting in their kitchens and living rooms, others on their porches. We were all just trying to navigate through uncharted waters at a time that was filled with so much fear and uncertainty.
I was incredibly lucky to not only have a barbell, but also a decent selection of weights. That was seriously better than gold during lockdowns as it was next to impossible to buy any gym equipment. Sometimes I wonder if those people who were quick to purchase home gym equipment before it was scarce are still using it?! Did it get sold on FB Marketplace or is it just sitting in their basements collecting dust?! lol Anyway I was sooooo grateful I had mine and I'd even "share the wealth" by having friends over to lift and workout that otherwise wouldn't have been able to at that time. 🙂
From that first session it was evident that we were doing more than simply honing in on technique and learning from the 2x Olympian. That hour was so much more. It was a time we could remove ourselves from all the drama and madness occurring in the world. It was a chance to be with like-minded people, even be it by zoom, a chance to joke around, but also keep active and continue to focus on lifting (or for some begin!). Coach Michaela is incredibly humble and kind and her passion for the sport shines through when she's coaching. She's encouraging and has a way of giving cues that simply make sense. She doesn't just give corrections, she'll break it down with an explanation and often with a visual to go along with it. She's also funny as all get out! If you stayed at the bottom of a lift for too long she'd say, "what are you having a cup of tea down there!". If you had a really good lift and made it look easy you'd hear, "piece of piss!", which basically means it looked like a cakewalk! We had so many laughs with all the different British idioms and sayings!
After doing that first block of sessions from 5-6am EST in the US, Coach Michaela opened up some some alternate time slots. (thank God lol) I switched to mid morning sessions a couple of times per week and eventually dropped down to once a week, but continued with these zoom sessions for almost a year! What no one on zoom knew, except Michaela, was that this was one of the worst times of my life as my husband was literally fighting for his life In Boston battling a rare form of leukemia. Fortunately, he received a bone marrow transplant there that ultimately ended up being a success! I never felt the need to discuss my situation, because I feel like EVERYONE at the time was struggling in some way, shape or form. 🙁 These zoom sessions offered me (and I'm sure others) a chance to take a break from all the worry and concern. It was truly a Godsend that these sessions were offered!
Michaela has a beautiful gym in Aberdare, Wales where she offers training camps and coaches individual lifters. She's experienced working with all ages and abilities from complete beginners through elite athletes. I can say from personal experience working with her that she has an abundance of patience! (she put up with me! lol)  OH! …. and her book! "It's Not A Fecking Pull" is a great read that in addition to sharing her story, is also chock full of important techniques to improve your lifting. 10/10! You can see all that she offers from seminars to a variety of online courses on her  website!
Last month at IMF World Masters Championships in Orlando I had the pleasure of meeting Michaela and seeing her lift in person! All I can say is, WOW! She's not only a genuinely kind woman, but is truly a REMARKABLE weightlifter! I loved getting to meet some of the zoom lifters as well and looking forward to joining them once again as I jump back into this challenging sport with a couple of goals set for 2023!
To say these training sessions were the highlight of the shutdowns I feel is an understatement. Coach Michaela provided an awesome opportunity to so many that they wouldn't have otherwise had. When you're consumed by the darkness of the "cloud" make sure to look for the silver lining. It's always there…sometimes you have to look a little harder to see it. #hope #nolimits