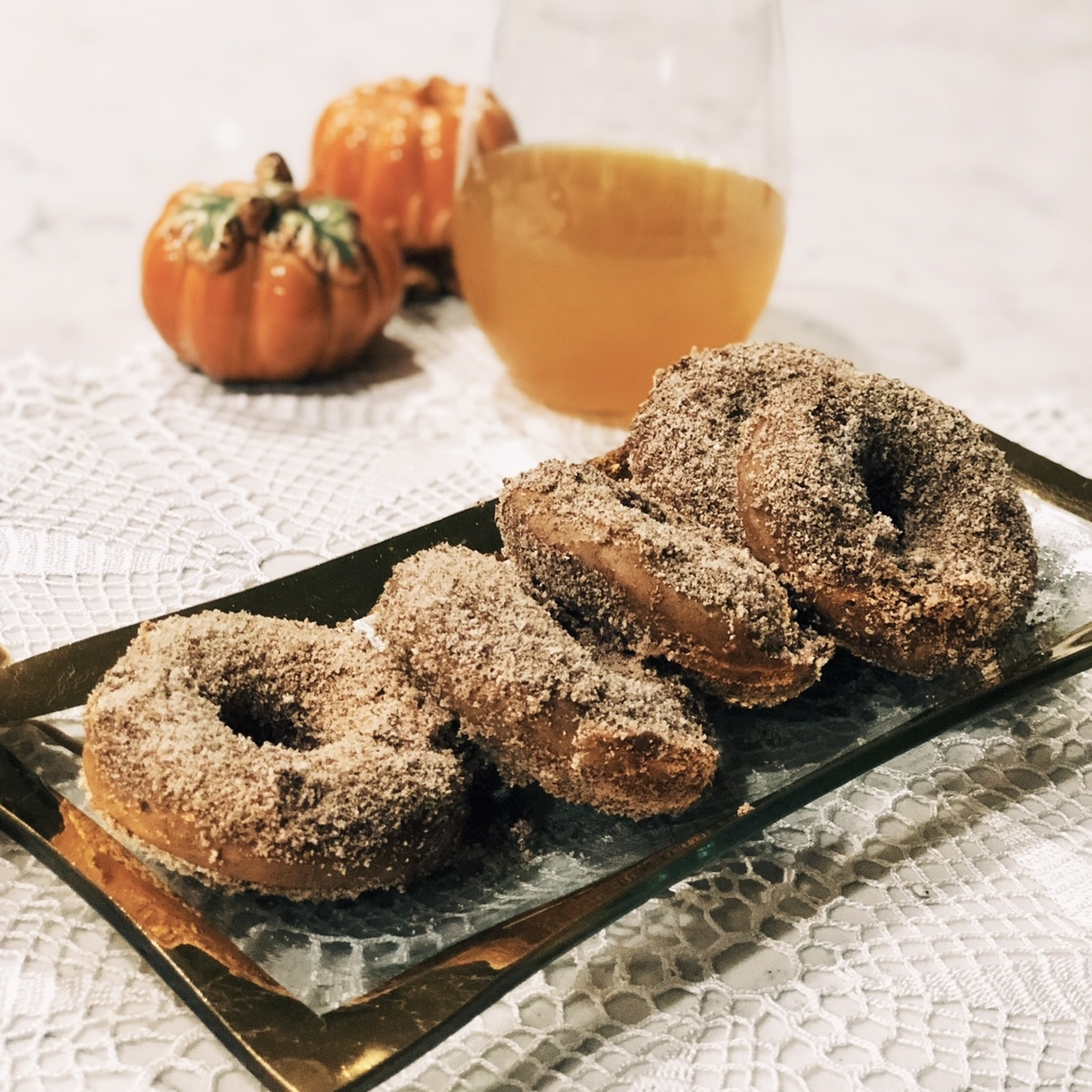 These are absolutely delicious and so perfect for fall! The Stack'd Pumpkin Spice protein pancake mix is a seasonal item, but I think these donuts would be yummy with their Cinnamon Roll, Banana Caramel, or maybe even the KokoNut mix!
Ingredients:
1 Cup Stack'd Pumpkin Spice Protein Pancake Mix
2 egg whites or 6 tbsp liquid egg whites
1/2 cup cold water (or sub 1/4 apple cider with 1/4 cup water!)
Directions:
Mix or whisk all ingredients in a bowl and pour into donut tray (I like the silicone donut molds). Bake at 350 for 8-10 minutes or until a toothpick inserted is dry. Let cool for a few minutes and then pop donuts out of the mold. Melt a couple of tablespoons of butter in a small bowl. Sprinkle some cinnamon and sugar substitute (I use Stevia in the Raw) on a sheet of wax paper. Brush the donuts with butter and coat each with the cinnamon sugar mixture.
These are SO GOOD and a much healthier alternative to regular donuts! Enjoy!