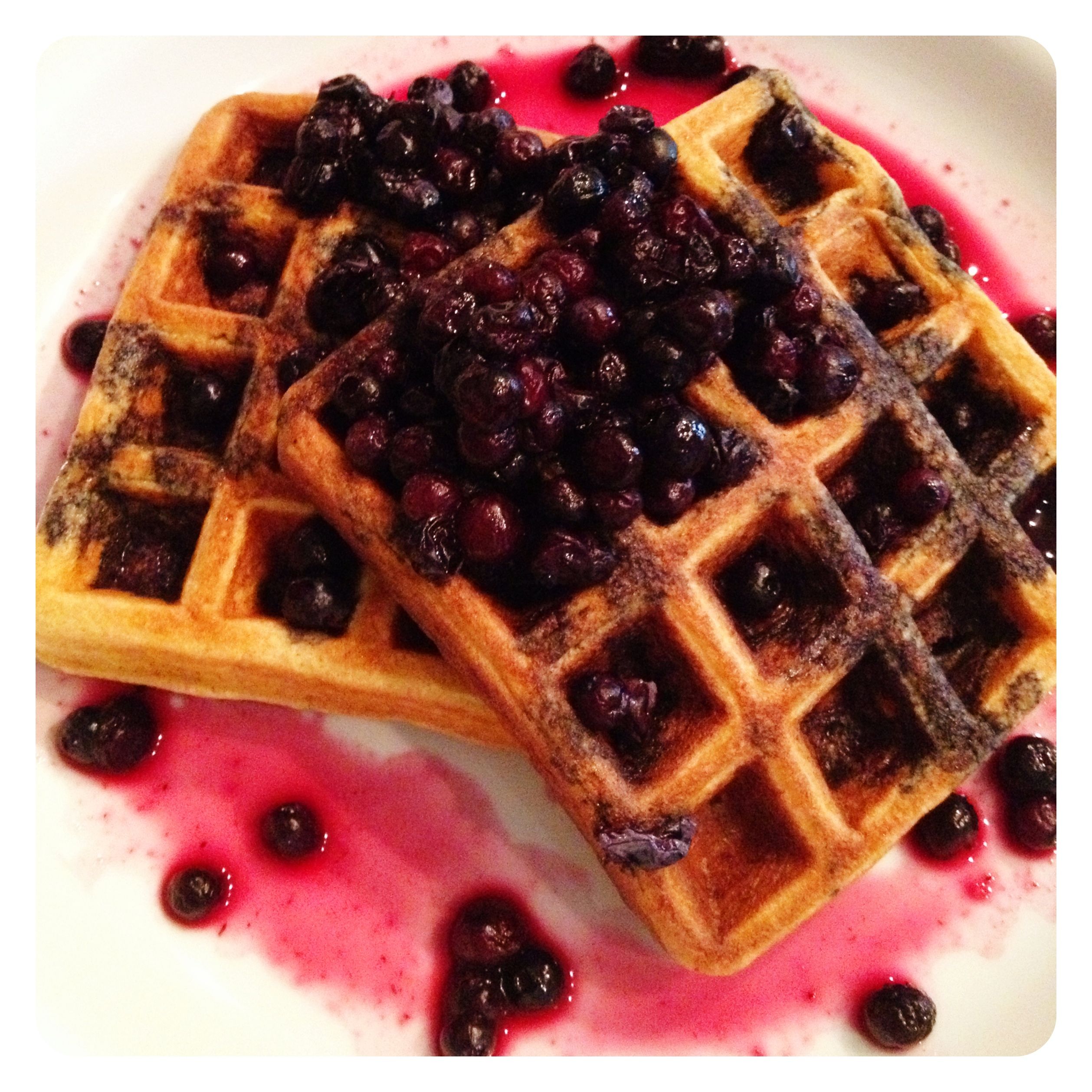 A breakfast treat that's not only delicious, but healthy!
For two large waffles you will need:
3 medium eggs
1 Tsp honey
1 Tbsp coconut oil (plus a little to grease waffle maker)
2 Tsp vanilla extract
2 Tbsp coconut flour
1/2 Tsp baking soda
1/4 Tsp salt Pinch of cinnamon
-Rub waffle maker with oil & plug in (I use a large Cuisinart waffle maker that makes 4 large waffles at a time, this recipe is 2) -Combine eggs, honey, oil & vanilla -Combine coconut flour, baking soda, salt & cinnamon -Mix dry ingredients into wet ingredients. Let batter sit for 5 minutes. -Pour into waffle maker & close lid. Cook for 2 minutes & then check them-don't let them cook for longer than 3 minutes-they'll dry out. I like to serve simply with blueberries. Just pop some out of the freezer & into a sauce pan, let warm warm while you're waffles are cooking. One waffle is so filling!!!