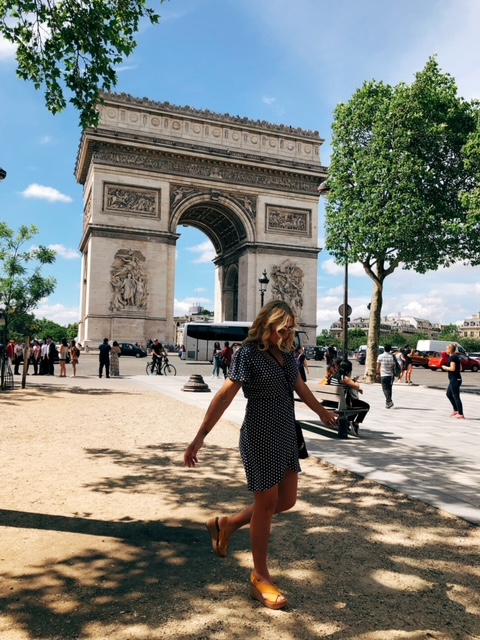 When you tell most people you're going to take a trip solo their reaction is almost always the same, "You are?! I could never!!" But why not is my question! Of course there's the obvious benefits like planning YOUR perfect trip and being the master of your own schedule, but there are so many more benefits to solo travel, more than simply the enjoyment of it.
I'm not even sure when it all started. I remember in college loving my alone time during the five and a half hour drive home to Naperville from Carbondale, IL. My parents got me my first "real" car, a Nissan Pulsar. It was black with t-tops and all the rage in the late 80's! Don't get me wrong, it was fun having friends along on the ride too, but there was something enticing about the freedom of making the trek solo. I was in the driver seat, literally and figuratively, going as fast or slow as I wanted, making as many stops as I felt like, and blasting whatever tunes I wanted to hear. Even though it was only a long car trip, at the time it seemed like a great adventure!  After college when I was working and living on my own I traveled on a few Club Med vacations solo because friends either couldn't get the time off work when I could or in a lot of cases didn't have the disposable income that I had at the time. Each was an absolute blast! I didn't really rediscover my love for solo travel again until my early 40's when I started doing out of town events for my company, Lola Gams, and then I began doing destination Spartan Races and most recently a hiking vacation! I'm already planning my next one for 2022! 🙂
One of the first reasons solo travel is beneficial is that it forces you out of your comfort zone! Whether it's a foreign country where you don't speak the language or simply a new city where you're unfamiliar with your surroundings, YOU and only YOU have to navigate places and situations on your own. Maybe you'll even push yourself farther outside of your safe bubble and try something like zip lining or canyoneering! (I tried canyoneering in Zion and it was incredible!) By doing something that scares you, your sense of freedom, empowerment and confidence grow exponentially!
This next benefit ties in with the last. Solo travel is awesome for self-discovery. You really learn what you are capable of when you have to take planes, trains and automobiles (such a great movie) by yourself in places that are new to you. Do you think you could drive a rental car downtown Paris in rush hour? (I did!) Add to that planning all the logistics of your trip while also being able to go with the flow when plans fall through, i.e., your tour is cancelled due to bad weather. Do you have a plan B or are you able to come up with something on the fly? I actually had a Spartan Race get cancelled due to flash flooding in the countryside a few hours outside of Paris. As much as that sucked, I instead got to discover this quaint nearby town, have an amazing lunch while enjoying a few incredible local beers, and then do some shopping at the cutest little boutiques! This can be a little overwhelming, but exciting and liberating at the same time!
In addition to learning about your capabilities you may also discover your purpose in life. Yeah, I know that's deep, but seriously though, it can happen! You may be stuck in a rut with your job, a relationship or simply life. Seeing new places and meeting new people can help you break from that rut and discover what your true purpose is. When you're away from everything, you're able to clear your head. It really brings things into focus and can help you find the redirection you need or reinforce that your current path is the right one. You may return with a new-found appreciation for your life and all that you have. It's also the perfect time to get to know yourself and think about what kind of person you are. Honestly, if YOU don't like YOU, how do you expect others to like you?!?
Solo travel is so great to restore your faith in humanity too, and who doesn't need a dose of that these days! Like I said, solo, but not alone. It's your choice how much interaction you want to have with people, but what you'll find whether asking for directions or someone to take your picture (yeah like me all the time!), people are generally helpful and kind. Everywhere I've gone I've met super nice people. I think when you approach situations (and people) with an open mind, you give your mind the chance to see the world from a new perspective. You grow as a person by meeting new people, learning new things and immersing yourself into new cultures!
All this being said, what are you waiting for??!!? Yes it can be fun, but it is so damn good for your psyche!!! Just imagine what you could accomplish when you have no limits imposed by others or yourself?!! Solo travel builds your confidence and teaches you how amazing and powerful you really are! Life is a gift…LIVE IT!!! #WHYNOT