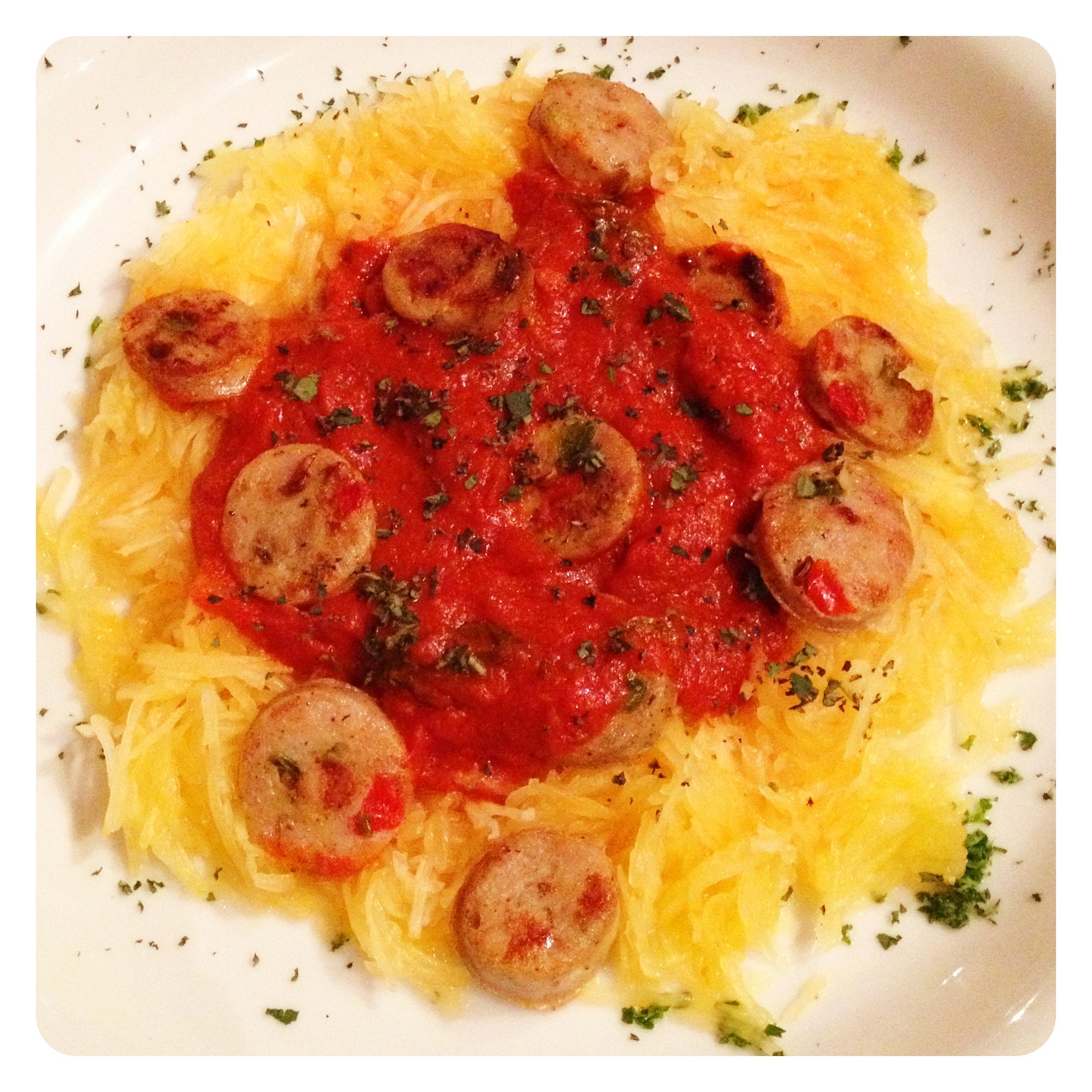 I've had several clients tell me they love pasta, but don't want all the carbs. Spaghetti squash is the perfect healthy alternative! There are countless variations, however this one is our family favorite!
For 4 servings you will need:
1 Spaghetti squash
1 Jar organic, no sugar added marinara sauce
3-4 Links organic chicken sausage
-Preheat the oven to 350 degrees
-Carefully cut the squash in half lengthwise. Scoop out all of the seeds & mushy part
-Place the squash halves face down in a baking dish & add 1/4 cup water. Bake for 30 minutes.
Carefully flip the squash over to let it cool. Use a fork to scoop out all of the "pasta"
While squash is cooking, heat the sausage & sauce on the stove
Pour over the squash. Adding sautéed spinach and baby bella mushrooms to the sauce is also super yummy!
Enjoy!!! I swear it's like angel hair pasta!!!